Carstairs Homes For Sale
Posted by Tarek Hageahmad on Sunday, May 22, 2022 at 11:06 PM
By Tarek Hageahmad / May 22, 2022
Comment
5 Reasons why Calgarians are choosing to look for homes outside the Calgary, AB city limits!
Search for homes in Carstairs, AB and Search for homes in Sourounding Areas near Calgary, AB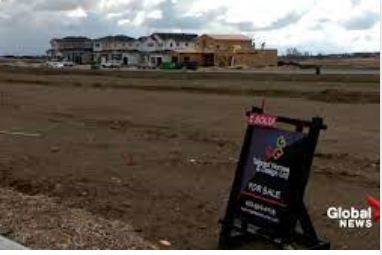 1. More "Bang for your Buck":
The average Calgary home is selling for just over $500,000, the average price of a home in Carstairs (a town located about an hour north of Calgary) is just under $400,000. For many Calgary homebuyers, this price difference is significant enough to make the drive worthwhile. People have been pushed out of their budget, so condos and townhomes are seeing a lot more activity now. "I've personally moved about 10 families to Carstairs, and for the exact same house you could save $150,000." Hagent.ca Top producing REALTOR® (AbeElhage)
2. Proximity to Calgary, AB City Limits:
48 kilometres (44 min drive) north of Calgary, and 241 kilometres (2h20min drive) south of the provincial capital, Edmonton. You'll find that the town has a lot to offer, and you'll be able to take advantage of all that Calgary has to offer while still maintaining a lower cost of living.
3. Small Town to Raise a Family:
Carstairs has a population of just over 4,000 people and is a great place to raise a family in a small town but close to a major city. Carstairs has two elementary schools, one junior high school, and one high school. Carstairs also has many recreational opportunities, including swimming, skating, hockey, curling, and golf. Carstairs is a great place to live and raise a family. There are plenty of schools and recreational activities for children and families. If you are looking for a town to call home, Carstairs is the perfect place for you.
4. Lower cost of living:
Carstiars, AB is a short drive from the city of Calgary but offers a much lower cost of living than its larger neighbour. Carstairs real estate is more affordable than in Calgary, and the town has a lower overall cost of living.
4. Quieter Pace:
Calgarians are also drawn to the quieter pace of life that can be found outside the city. If you're tired of the hustle and bustle of city living, a move to a smaller town like Carstairs may be just what you need. The small city offers a slower pace of life that many city dwellers are looking for. Despite its small size, Carstairs has a lot to offer, including beautiful parks, walking trails, and a vibrant downtown core.
Carstairs Real Estate is becoming increasingly popular with Calgary buyers, it's easy to see why so many people are making the move to this quaint little town.
Contact Calgary's Top Producing REALTORs® at Hagent.ca